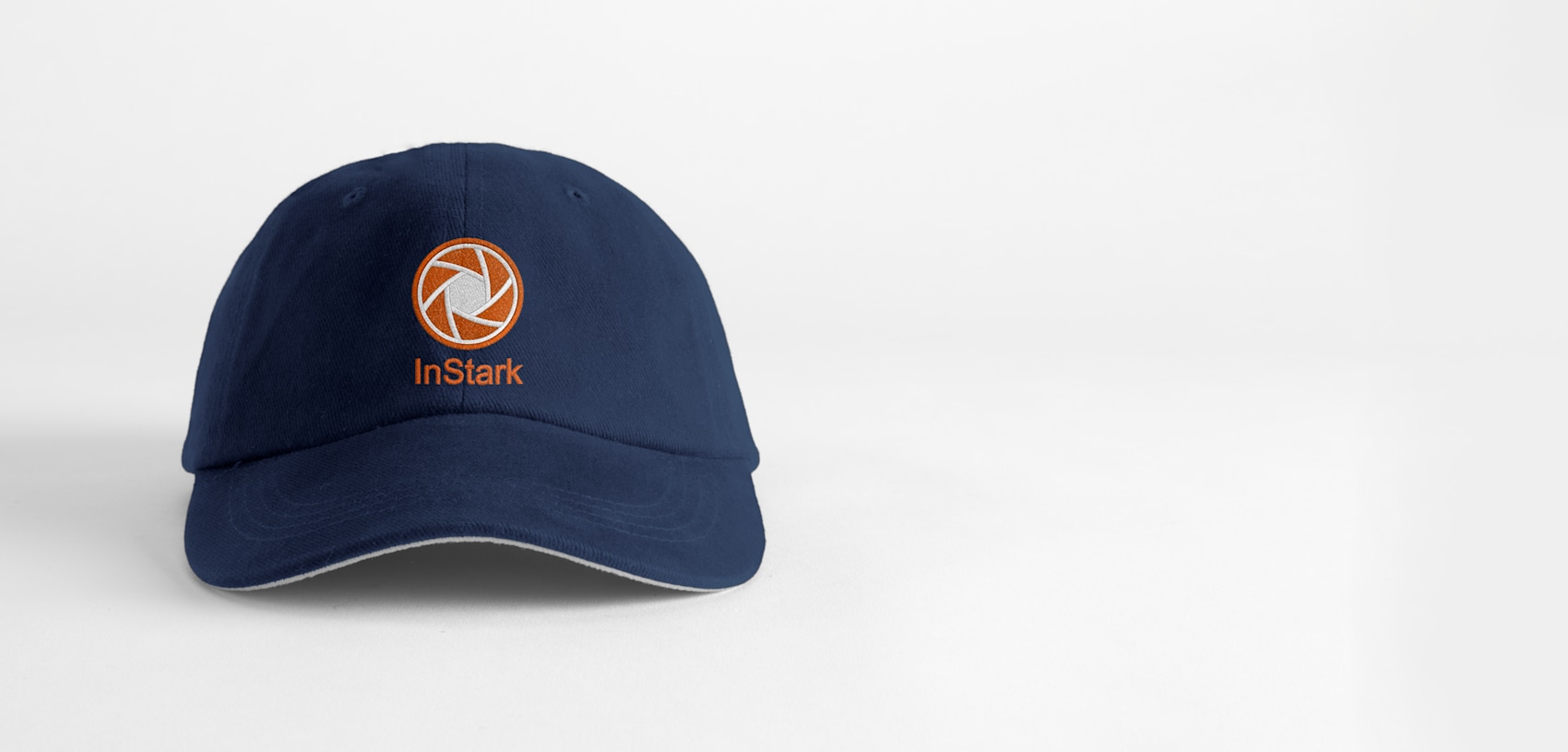 Embroidered Cap
Capture people's attention with embroidered headwear.
See details

100% satisfaction guaranteed
Add a stylish touch to workwear with embroidered hats.
100% cotton
5 panel unstructured cap
1 size fits all
Adjustable strap
Decoration: Embroidery
Care Instructions: Sponge clean only. Do not machine wash or tumble dry.
Custom hats are a smart way to promote your logo or add an eye-catching, branded touch to your team's workwear. This hat can be personalised with colourful and long-lasting embroidery that looks great on work uniforms. Keep your hat looking fresh with gentle handwashing to preserve the shape and embroidered details.
You can upload a multicolour logo, artwork or design with up to 15 colours to top off any look with a bold statement. Use our intuitive design studio to place your image or text and see exactly what your graphics will look like when stitched to the cap. Custom text, company logos and club emblems look great on embroidered hats – and make it easy to create a consistent look for groups, teammates and colleagues.

Frequently Asked Questions
This hat is 1 size fits all. It has an adjustable strap, so you can adjust the hat's circumference to fit comfortably.
Like most headwear, you should take care when washing these embroidered hats. Avoid machine washing the cap and rubbing the embroidered area if possible.
Yes. If you have a design ready to go, you can upload it after selecting your hat colour and quantity. We accept most common file types, including .pdf, .ai, .jpeg, .png, .doc and .ppt.
You can add up to 15 colours. It's best to avoid uploading graphics that contain colour gradients and small, intricate details.
Your logo or text is embroidered onto the front of your cap using detailed stitching which gives lasting colour and texture.
Whatever you upload appears textured, vibrant, detailed and stands out from the cotton surface of the hat.
Dimensions
Circumference (A): 57 cm – 63 cm (tightest to loosest fastener setting).
Height (B): 14 cm (from bottom hem to highest point).