Note Cards
Use custom note cards to give your greetings, messages and FYIs a little extra polish.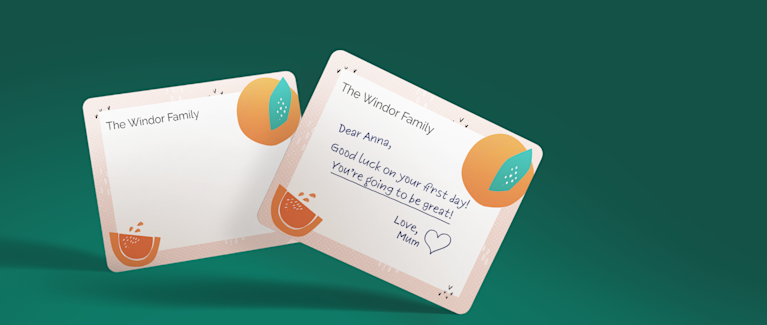 Create custom cards featuring your signature look.
Never underestimate the effectiveness of hand-written personalised cards. In a world of emails and text messages, note cards personalised stand out, whether you're writing to loved ones or following up with professional contacts. And with our collection of photo cards, you can easily create a one-of-a-kind design that reflects your unique style. Dive into our design gallery to see all our note card options together, or filter them by style, colour and more. (Many of our designs even include space for one or more photos.) Once you've found an option and note cards size you love, make it yours by adding custom touches, like your name, monogram or business logo. After perfecting your design, simply place your order and let us take care of custom card printing. Your custom note cards will be professionally printed, packaged and sent to you – ready for use and ready to delight each recipient.
Frequently Asked Questions
Yes. Before adding your personalized note cards to your cart, you'll have a chance to add envelopes. Please note that you'll receive one envelope for each card. If you'd prefer to skip the envelopes altogether, you'll be able to do that too.
We offer hundreds of designs in a range of styles – elegant to modern, floral to geometric, and more. As you explore the options within our gallery, you'll find note cards tailored to specific industries, as well as options for personal use. Each can be customised to include as much or little information as you'd like.
Yes. With our Graphic Design Services, you can work with a professional designer to update one of our existing templates – colour changes, photo retouching and more. Or, if you'd like, you can request a bespoke design.
Yes. As you're designing in our online studio, you can download a digital proof of your compliment card design – for free. This makes it easy to double check your work or share your ideas with someone else as many times as you'd like.
We don't offer custom samples at this time – but you can order a small batch of 10 cards to see your design in person. This is a cost-effective way to see and feel whether the colour, paper and size is exactly what you want. If it is, reordering your personalised compliment cards is quick and easy, and if you want to make any updates, you can edit your design in our online studio. Either way, your order – and satisfaction – is absolutely guaranteed.
Product Options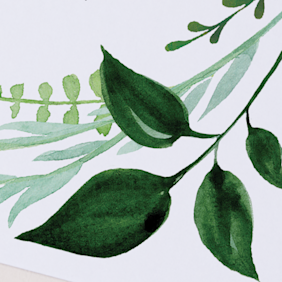 Standard Matte
Glare-free and smooth, best for saturated designs
Feel: silky front & back
Weight: 350 gsm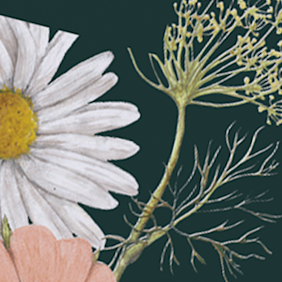 Premium Matte
Thick and decadent, best for dramatic, colourful designs
Feel: smooth, uncoated front & silky back
Weight: 400 gsm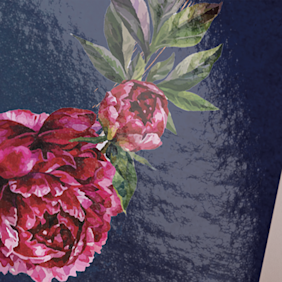 Premium Glossy
High-gloss shine, best for colourful or photo-based designs
Feel: thick, with a slick front & silky back
Weight: 400 gsm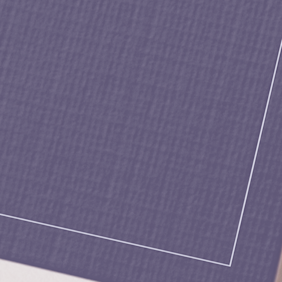 Linen
Woven from Italian cotton paper, best for elegant or classic designs
Feel: lightly woven texture
Weight: 280 gsm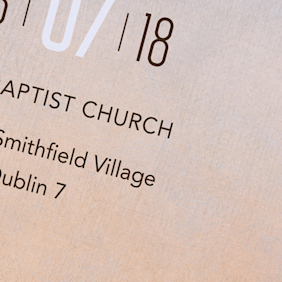 Recycled
100% post-consumer recycled paper
Smooth and uncoated, best for botanical or rustic designs
Feel: a lightly textured notecard
Weight: 280 gsm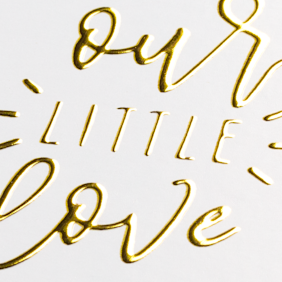 Gold
Gleaming gold accent foil printed on soft-touch laminated premium matte paper for durability and greater contrast
Applicable to Gold Foil enabled templates only
Feel: raised & smooth