RSVP Cards
Keep organised (and on theme) with a custom response card. Explore a wide range of wedding reply card designs, with a variety of styles and paper stocks available.
See Details
100 starting at
$54.99
$43.99

100% satisfaction guaranteed
Make it easy for guests to respond - and for you to plan.
13.9 x 10.7 cm size
5 paper stock options
NEW: Gold foil finish (only available on selected templates with Premium Matte paper)
Vivid, full-colour printing
Envelopes available
Getting ready to send out your wedding invites? A well-organised wedding reply card can help cut down on stress and confusion as you put the finishing touches on your wedding plans. A few weeks out from your wedding date, RSVP cards will help you finalise key details – head counts, seating charts, meal selections and more – and the right design can help you provide the information you want in the timeframe you need. That said, response cards can still be fun and stylish – and with our collection of RSVP designs that match or complement our wedding invite designs, we can help you easily create a gorgeous wedding invitation suite.
Ready to start designing your wedding reply cards? We invite you to explore our design gallery, where you'll find all of our RSVP card examples. Once you've found your template, you can add all your custom details – RSVP date, meal options and more – within our online studio. After you finalise your design and place your order, we'll professionally print, package and send your RSVPs to you. Your cards will arrive looking great and ready to share with friends and loved ones.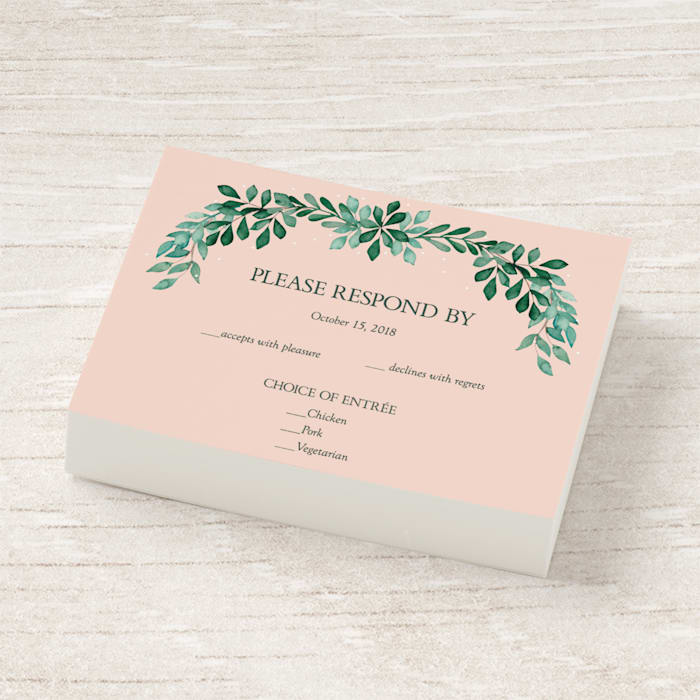 Product Specs & Templates
Frequently Asked Questions
Yes. Before you've finished ordering your RSVPs, you'll have a chance to add envelopes. Please note that you'll receive 1 envelope for each card. If you'd like to skip the envelopes altogether, you'll have that option, too – that said, we do highly recommend adding envelopes to your order. When you send out your invites, you'll want to make sure you include a self-addressed stamped envelope so that guests can quickly and easily send their cards back to you.
We most likely do – and many of our templates are designed to match or complement our wedding invitations. As you explore our options, you can view all of available RSVP cards together, or use our filters to sort by colour, style or theme.
Yes. With our Graphic Design Services, you can work with a professional designer to update one of our existing templates – colour changes, design elements and more. And if you're interested in taking the design process to the next level with bespoke cards, we're excited to help bring your vision to life.
Yes – proofs are so important during the wedding planning process. It's an easy way to share your wedding RSVP responses with someone else – your partner, a friend or wedding planner. In our online studio, you'll be able to download a free digital proof, and as you design your own save the date postcards, you can create as many proofs as you'd like. We want you to love the finished product!
We don't offer custom samples at this time – but you can order a small batch of 10 RSVPs. This is a cost-effective way to see and feel your cards in person before you fully commit. After reviewing the colour and paper, reordering a higher quantity is quick and easy. If you want to make any updates, you'll be able to edit your design in our studio. Either way, your order – and satisfaction – is absolutely guaranteed.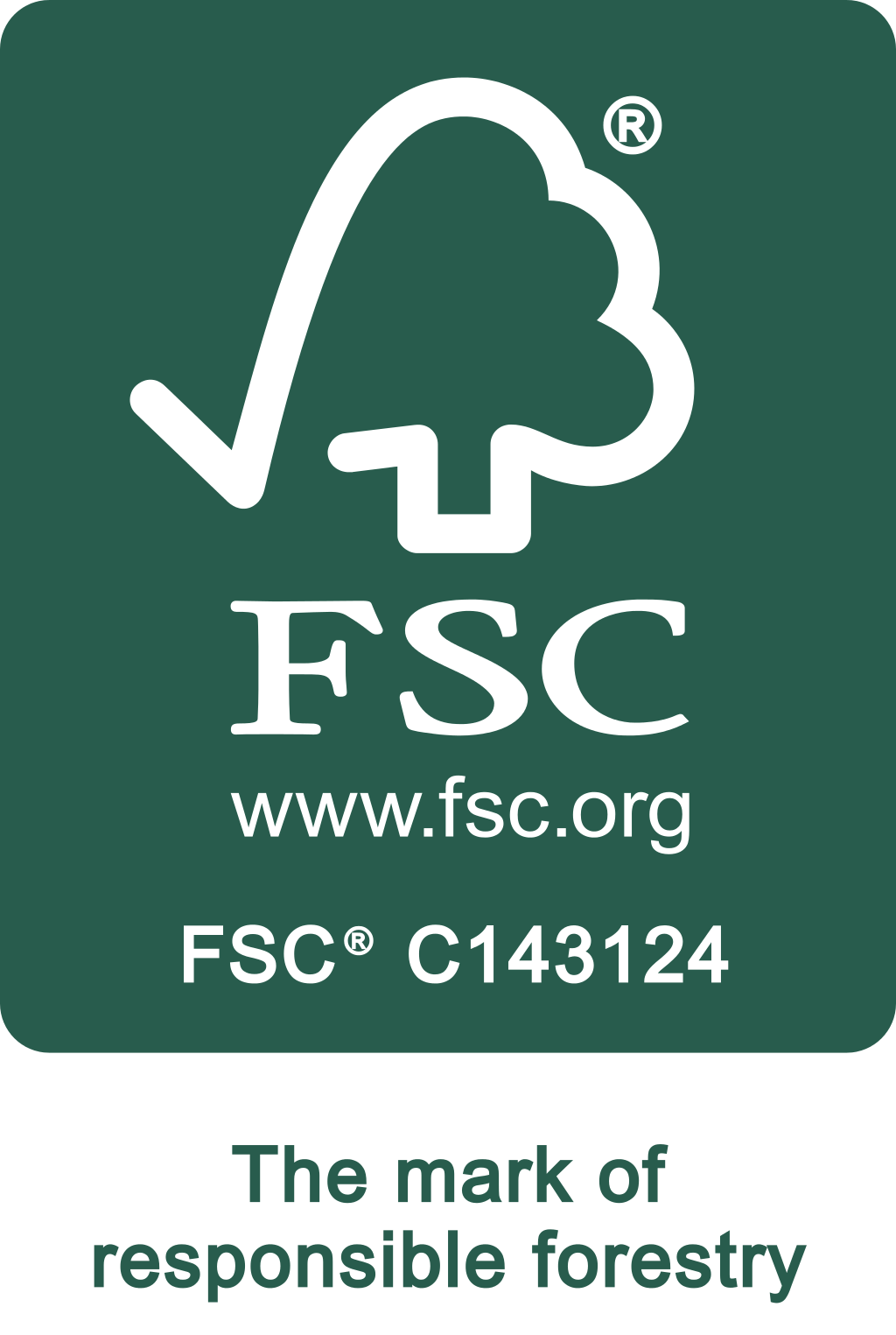 Eco-friendly paper stocks.
We're proud to be FSC-certified, committed to reducing our environmental impact and using responsibly forested paper.
Learn more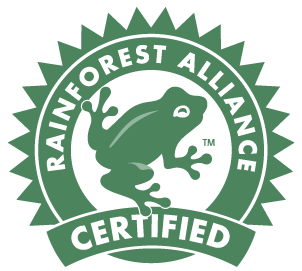 Supporting responsible forestry.
FSC paper certified by Rainforest Alliance is responsibly harvested to benefit communities, wildlife and the environment.
Learn more