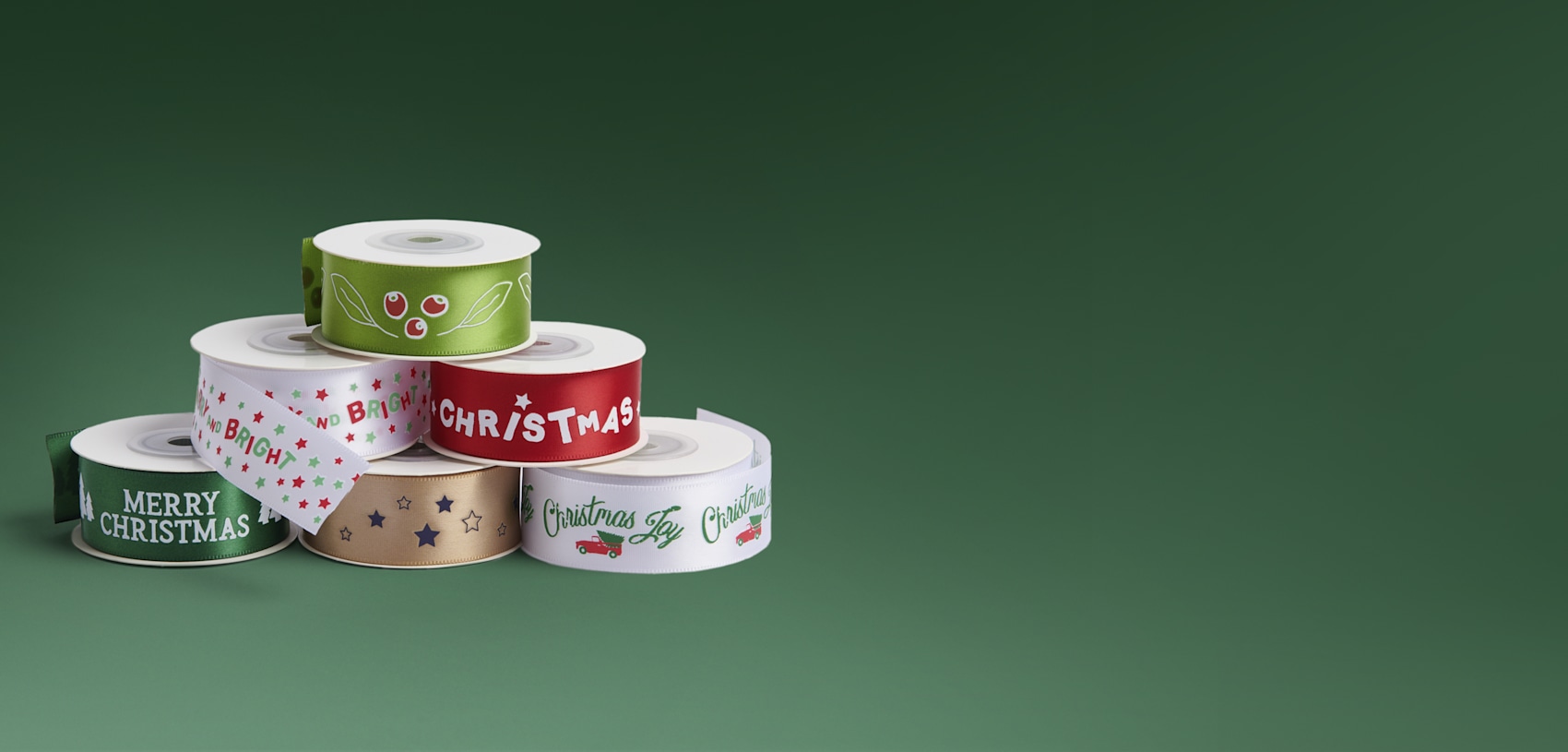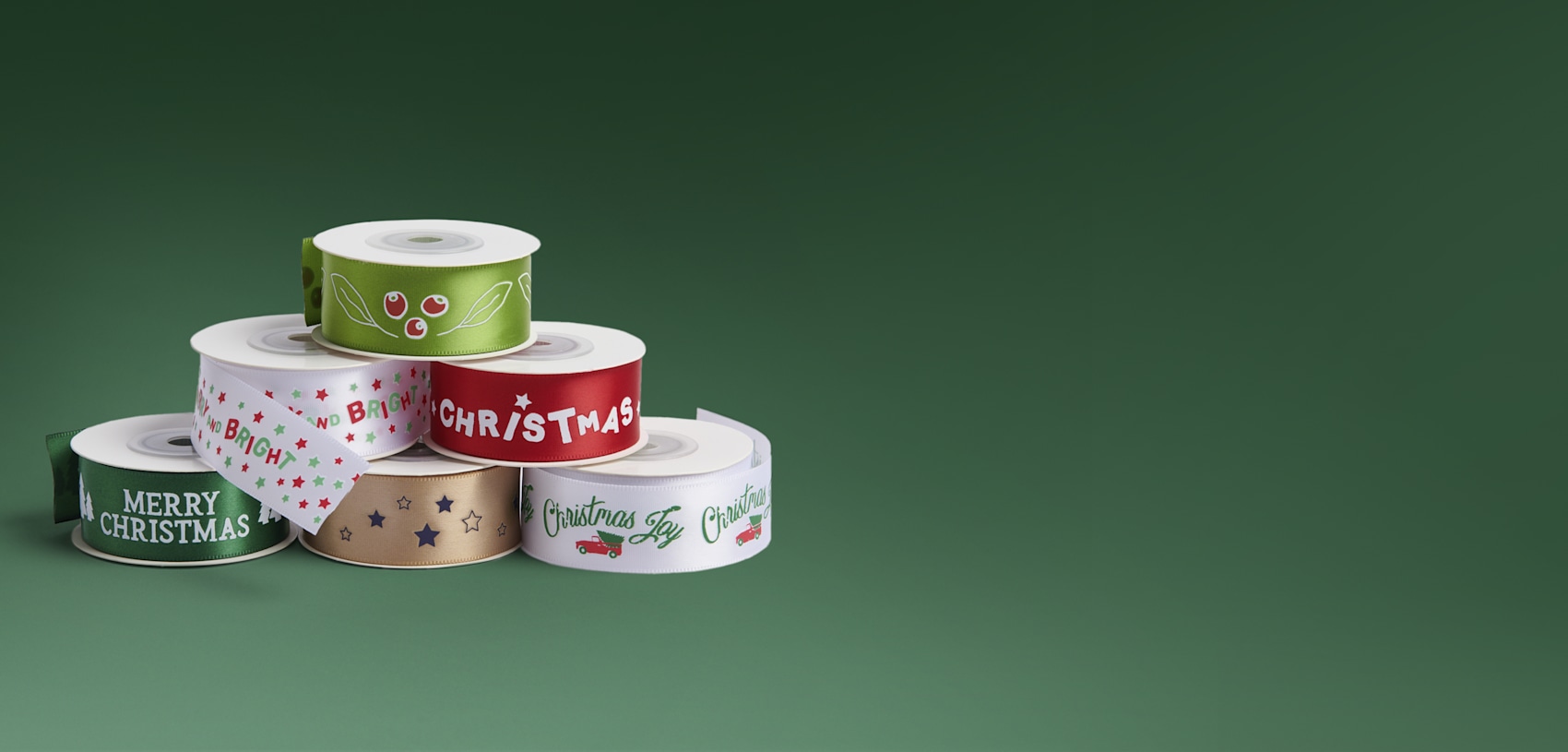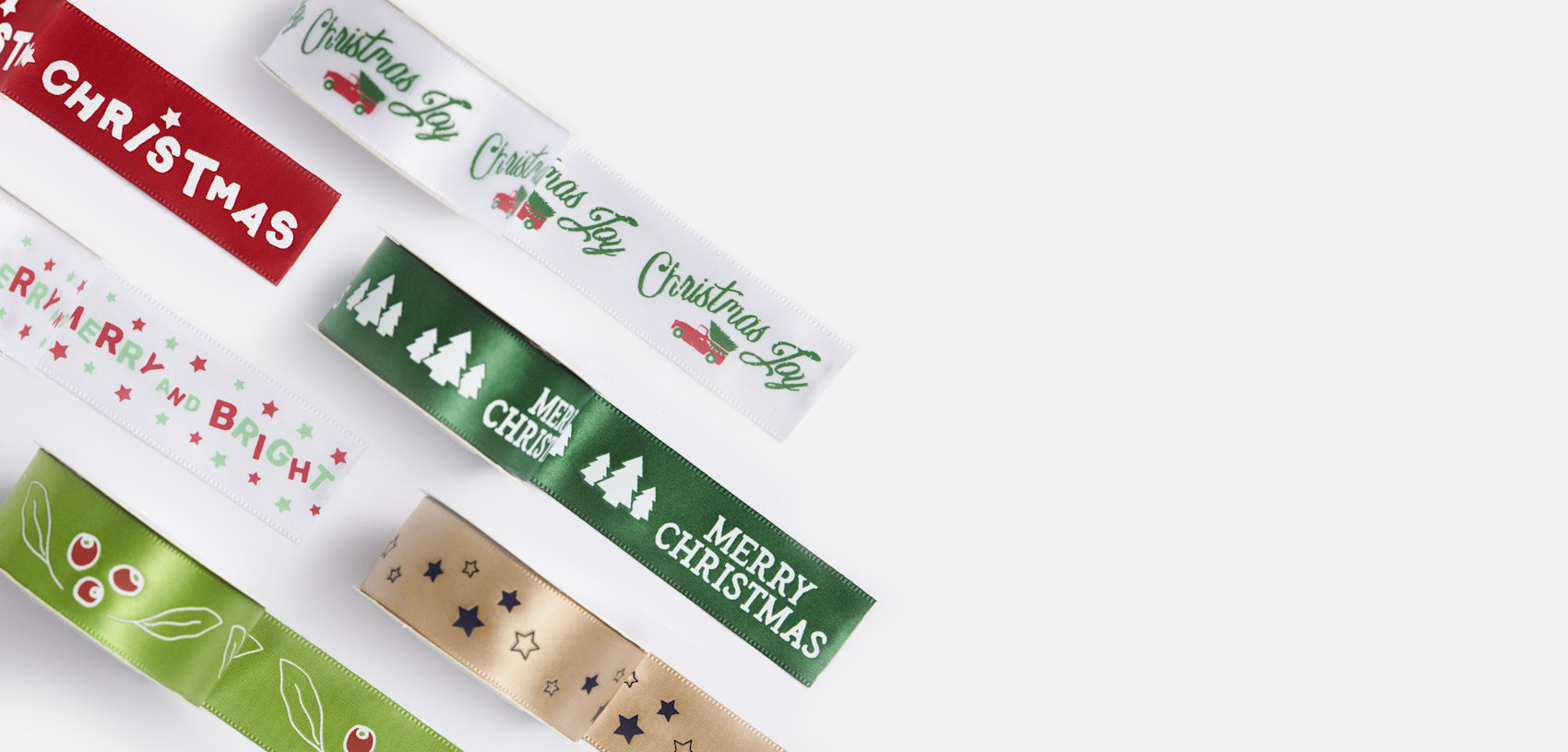 Elevate your next Christmas gift with an elegant satin ribbon. Six ready-made designs to choose from, printed on a 10 m long roll. See details

100% satisfaction guaranteed


10 m long, 24 mm wide
Choose from 6 ready-made designs
Satin fabric
Single-sided printing
Next-level gift packaging
Want your present to stand out under the tree this year? Add some extra polish to your gift packaging with a gorgeous satin Christmas ribbon. We've created six beautiful festive designs to complement any type of gift wrap. All you need to do is choose your favourite.
A coordinated look
With VistaPrint's endless packaging options, you can create an unboxing experience they won't forget. Coordinate your ribbon with our matching wrapping paper, then add custom gift tags, cards and stickers to finish off the look.
Get crafty
Ready to add the final touch to your present? Choose one of our six designs and decide how many rolls of ribbon you'll need to wrap your gifts. Each roll is 10 m long and 24 mm wide and you can even use them as Christmas tree ribbons for a fun addition to your decor. Whatever you choose to do, your Christmas ribbon will arrive ready to tie and delight.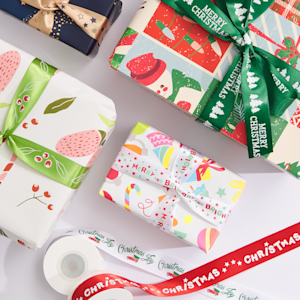 Our professional designers can help create the look you want.

Printed Product Design